R PROGRAMMING COURSE IN HYDERABAD
100% Placement Assistance
R Programming Course in Hyderabad Batch Details
Key Features of R Programming Course in Hyderabad
What is R Programming Course in Hyderabad?
R Programming is a programming language and software environment used for statistical computing and graphics.
It is commonly used by statisticians, data scientists, and researchers for data analysis and visualization.
R Programming has a wide range of packages and libraries that provide tools for various statistical techniques and machine learning algorithms.
With its versatility and flexibility, R Programming is well-suited for manipulating and analyzing large datasets.
It has a vast community of users who contribute to its development and share their code and expertise.
R Programming is an open-source language, meaning it is freely available and can be modified or extended by users.
About R Programming Course in Hyderabad
R programming is a powerful and widely-used programming language that is specifically designed for data analysis, statistical computing, and graphics. It provides a vast array of built-in functions and packages that make it an ideal choice for data scientists, statisticians, and researchers. With its user-friendly syntax, R allows users to manipulate and analyze data efficiently, perform complex statistical calculations, and create visually appealing data visualizations.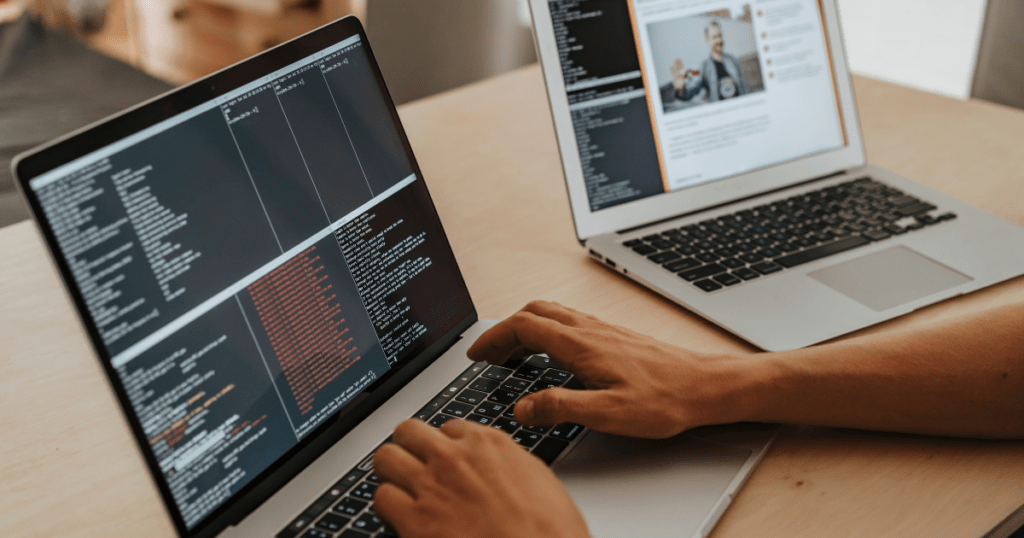 Its open-source nature enables a large and active community to continuously develop and contribute to the wide range of packages available, making R a versatile and constantly evolving language for data analysis and visualization. Whether you are a beginner or an experienced data professional, R programming offers a flexible and powerful toolset to bring your data analysis projects to life.
The R Programming Course offered by Data Science Masters in Hyderabad is a highly recommended program for individuals looking to enhance their skills in R programming and excel in the field of data science. The course is carefully curated, with a focus on providing comprehensive knowledge and practical experience in R programming techniques and statistical analysis.
This course equips participants with the necessary tools to solve real-world data challenges and opens up exciting career opportunities in the field of data science.
Modes of Training For R Programming Course in Hyderabad
 Data Science Masters offers classroom training programs for individuals who prefer a traditional learning environment. The classroom training sessions are conducted by experienced instructors who possess in-depth knowledge of various data science concepts and tools.
Data Science Masters understands the importance of flexibility and accessibility in today's fast-paced world. That's why they offer online training programs for individuals who prefer to learn at their own pace and convenience.
To cater to learners who prefer a self-paced learning approach, Data Science Masters provides pre-recorded video tutorials. These videos cover a wide range of topics related to data science, including programming languages, statistical modeling, machine learning algorithms, and data visualization techniques. 
Data Science Masters Institute boasts a team of experienced and knowledgeable faculty members who specialize in R programming. Their expertise ensures high-quality instruction and effective learning.
The institute's strong industry connections and placement support can assist you in finding internships or job opportunities that require R programming skills, helping you kick-start your career.
The institute offers a comprehensive curriculum that covers a wide range of topics related to R programming. From basics to advanced techniques, you'll gain a holistic understanding of the language.
The course emphasizes practical application, allowing you to work on real-world projects using R. Hands-on learning enhances your skills and confidence in using R effectively.
Data Science Masters Institute keeps its curriculum up-to-date with the latest industry trends and demands, ensuring that you learn skills that are relevant and applicable in real-world scenarios.
Upon successful completion of the course, you'll receive a certification from Data Science Masters Institute, validating your proficiency in R programming and enhancing your credibility in the eyes of potential employers.
With small batch sizes, you'll receive personalized attention and ample opportunities to interact with instructors, ask questions, and receive individualized guidance.
R Programming Course in Hyderabad Training & Certification
Obtaining a certification in R Programming can make you stand out to potential employers, showcasing your expertise and dedication in the field of data analysis and statistical modeling.A certification in R Programming acts as a validation of your proficiency in using R for data analysis, providing credibility and assurance to clients and colleagues.Having a certification in R Programming can open up new career opportunities and pathways, allowing you to pursue roles such as data analyst, data scientist, or research scientist in various industries.Data science masters programs offer a certification upon completion of the training, which is recognized by employers around the globe.
Skills Developed Post R Programming course in Hyderabad
Advantages of this R Programming Course in Hyderabad
R programming has a user-friendly syntax making it easier for beginners to grasp and start coding.
R has a large and active community, meaning you can find solutions, support, and resources easily.
Powerful statistical analysis:
With built-in statistical libraries and packages, R is an excellent choice for data analysis and modeling.
Visualization capabilities:
R offers a wide range of packages for creating interactive and visual representations of data.
Integration with other languages:
R can be easily integrated with other programming languages, allowing you to leverage the strengths of multiple tools.
R is an open-source language, which means it can be freely used, modified, and distributed, making it cost-effective.
Job Opportunities in R Programming
Market Trend in R Programming
R Programming is witnessing significant growth in demand due to its widespread adoption in data analysis and statistical modeling across industries.
The increasing popularity of data science and the need for advanced statistical analysis have contributed to the rise in demand for professionals skilled in R Programming.
Many organizations are using R Programming for data exploration, visualization, and building machine learning models, creating a strong demand for R developers and analysts.
R's open-source nature and vast community support have led to a robust ecosystem of packages and libraries, making it a preferred choice for data professionals.
Companies are hiring R programmers to leverage the powerful data visualization capabilities of R, enabling them to communicate insights effectively.
The integration of R with other programming languages and tools, such as Python and SQL, has further increased its versatility and appeal in the market.
The growing use of R in academia and research has driven the demand for skilled R programmers in academic institutions and research organizations.
As the domain of data science and analytics continues to expand, R Programming is expected to remain a valuable skill set, ensuring promising job prospects in the future.
R Programming Course in Hyderabad Prerequisites