DATA SCIENCE WITH SAS COURSE IN HYDERABAD
100% Placement Assistance
Data Science with SAS Course in Hyderabad Batch Details
Key Features of Data Science with SAS Course in Hyderabad
What is Data Science with SAS Course in Hyderabad?
Data science with SAS focuses on the analysis of complex and large datasets to uncover patterns, trends, and insights.
It includes the application of various statistical techniques and models to understand and predict behavior based on data.
Data science with SAS utilizes the SAS programming language, which provides a comprehensive set of tools and libraries for data manipulation, analysis, and visualization.
It involves removing inconsistencies and errors in data, organizing and transforming it into a suitable format for analysis.
Data science with SAS incorporates machine learning algorithms for tasks such as predictive modeling, classification, clustering, and recommendation systems.
By leveraging data science principles and SAS, organizations can make data-driven decisions, optimize processes, improve customer experiences, and gain a competitive edge in a range of industries.
About Data Science with SAS course in Hyderabad
Data Science with SAS is an essential toolkit for data professionals who want to leverage the features of SAS for processing, analyzing, and visualizing data. The powerful and versatile SAS software suite provides a range of analytical functions and techniques to help make sense of complex data sets. With a robust set of tools for data extraction and transformation, statistical modeling, data visualization, and predictive analytics, SAS has become a widely popular choice across multiple industries for all kinds of data-driven decision-making.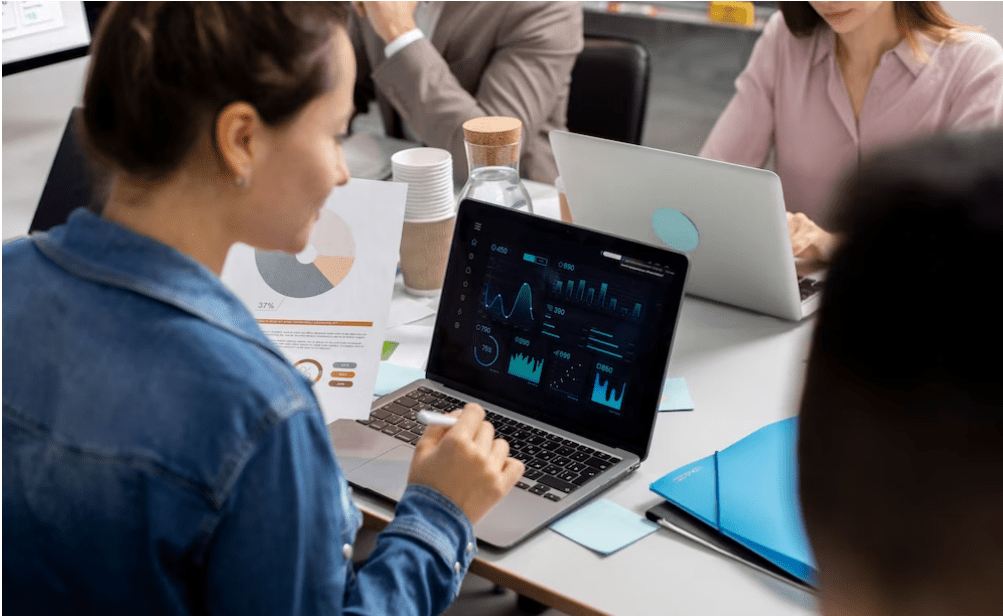 The Data Science with SAS Course in Hyderabad offered by Data Science Masters is a comprehensive program designed to provide learners with all the necessary skills and hands-on experience needed to become proficient in SAS.
The trainers at Data Science Masters are seasoned professionals with years of practical experience in data science with SAS. They provide personalized guidance and mentorship to learners throughout the course, ensuring that they are well-prepared to tackle real-world data science challenges.
Modes of Training For Data Science with SAS Course in Hyderabad
Pre-recorded video lectures and tutorials are usually provided for self-paced learning. Students can access these videos at their convenience and review the course content at their own pace.
Online training programs are conducted through virtual classrooms, allowing students to attend classes remotely. It provides flexibility for those who cannot attend physical classes due to geographical constraints or other commitments.
In-person classroom training sessions provide students with a traditional learning environment where they can interact with instructors and fellow students. It allows for real-time discussions, hands-on exercises, and immediate doubt clarification.
The institute has a team of highly experienced trainers who possess extensive knowledge of data science concepts.
Upon successful completion of the course, students are provided with job assistance to help them secure well-paying job opportunities.
Industry-Relevant Curriculum
The institute's course curriculum is designed to meet the current industry requirements, making students industry-ready.
 The institute provides practical training to its students, which is essential to master data science skills.
The institute offers real-time projects, assignments, and case studies, which helps the students gain practical knowledge about working on real-time data science projects.
The course fee offered by Data science Masters Institute is affordable and is value for the money spent.
The institute provides flexible class schedules to accommodate students with busy schedules.
Data Science with SAS Training & Certification
Data Science Masters Institute offers a comprehensive Data Science with SAS Certification upon successful completion of their course.This certification is widely recognized by employers globally, providing individuals with a competitive advantage in the job market.It validates the candidate's expertise in Data Science concepts, techniques, and their proficiency in utilizing SAS software for data analysis.
Skills Developed Post Data Science with SAS course in Hyderabad
Advantages of this Data Science with SAS Course in Hyderabad
SAS can handle a wide range of data types and is applicable in various fields like finance, healthcare, retail, and more.
SAS provides powerful statistical algorithms and machine learning capabilities, allowing for in-depth analysis and prediction.
SAS offers effective visualizations to present complex data in a simple and understandable manner.
SAS can connect to multiple data sources, making it easier to integrate and analyze data from different systems.
SAS provides robust data cleaning and validation tools, ensuring accurate and reliable analysis results.
SAS can handle large volumes of data and can be scaled to accommodate growing data requirements.
Job Opportunities in Data Science with SAS
Market Trend in Data Science with SAS
There is a growing demand for Data Science professionals with SAS skills due to the increasing importance of data-driven decision-making in various industries.
Data Science with SAS is being applied in diverse fields such as finance, healthcare, retail, marketing, and manufacturing, among others.
The integration of SAS with AI and Machine Learning techniques is opening up new opportunities in areas like predictive modeling, natural language processing, and computer vision.
There is a growing emphasis on data visualization tools and techniques to effectively communicate complex insights and findings from data analysis.
With the exponential growth of data, professionals skilled in Data Science with SAS are needed to manage and analyze large datasets.
Data Science professionals need to stay updated with the latest advancements, techniques, and tools to remain competitive in the ever-evolving field.
There is a growing demand for Data Scientists in the job market. According to Indeed, more than 1,000 jobs related to Data Science were posted on their site per month in 2022.
There are many job opportunities available in industries such as healthcare, finance, and technology. The average salary for data scientists is 6.5 LPA per year plus benefits according to Glassdoor.
Data Science with SAS Course in Hyderabad Prerequisites