DATA SCIENCE WITH R TRAINING IN HYDERABAD
100% Placement Assistance
Data Science with R Training in Hyderabad Batch Details
Key Features of Data Science with R Training in Hyderabad
What is Data Science with R Training in Hyderabad ?
Data science with R involves using the programming language R to work with data, explore patterns, and extract meaningful insights.
It combines statistical analysis and machine learning techniques to discover patterns, make predictions, and solve complex problems.
R provides a wide range of libraries and packages specifically designed for data manipulation, analysis, and visualization.
With Data Science with R, data scientists can perform various tasks such as data cleaning, exploratory data analysis, and building predictive models.
R offers a powerful ecosystem for data science, providing tools for data visualization to effectively communicate insights and findings.
Data science with R has become popular due to its flexibility, extensive community support, and the vast number of open-source packages available for data analysis and machine learning tasks.
About Data science with R Training in Hyderabad
Data Science with R is a powerful combination of the data science field and the R programming language. R is widely used by data scientists for its extensive statistical analysis capabilities and its rich ecosystem of packages and libraries. With R, data scientists can efficiently explore, clean, analyze, and visualize data, as well as build machine learning models and make data-driven predictions. R's versatility and flexibility make it a popular choice for data scientists working on a wide range of projects in industries such as finance, healthcare, marketing, and more.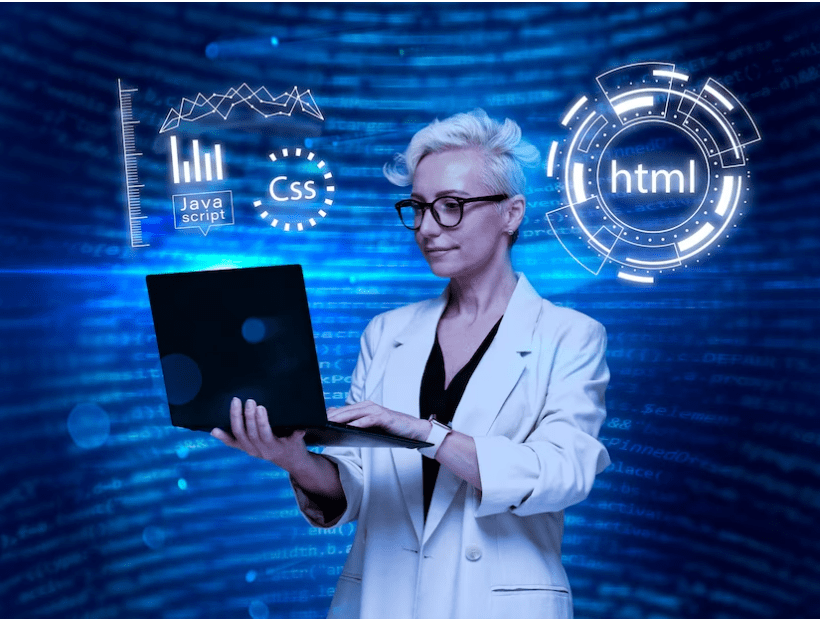 The Data Science with R Training offered by Data Science Masters in Hyderabad is an excellent opportunity for individuals aspiring to become proficient in data science using R. The training program combines comprehensive theoretical sessions with hands-on practice using real-world datasets.
Led by experienced instructors, the training covers key topics such as data manipulation, exploratory data analysis, statistical modeling, machine learning algorithms, and data visualization using R. With focus on practical applications, participants gain the skills and confidence to tackle industry-specific data challenges. The training program also includes project work, case studies, and interactive sessions to ensure a holistic learning experience. 
Modes of Training For Data Science With R Training in Hyderabad
For students who prefer remote learning or cannot attend physical classes, the institute offers online training programs. These sessions are conducted through virtual classrooms, providing a live learning experience with interactive sessions, assignments, and Q&A opportunities.
The institute conducts in-person classroom training sessions where students can interact directly with the faculty and peers. This traditional mode of learning allows for real-time discussions, hands-on exercises, and immediate clarification of doubts.
To accommodate self-paced learners, the institute also provides pre-recorded video lectures and tutorials. Students can access these videos at their convenience and progress through the course materials at their own pace.
The institute boasts a team of highly experienced and skilled faculty members who are experts in the field of data science and R programming. They bring real-world industry knowledge and practical insights to the classroom, helping students understand the subject matter better and apply concepts effectively.
Flexible learning options
Data Science masters institute provides flexible learning options, including both online self-paced learning and instructor-led virtual training. This allows students to choose a learning format that best suits their schedule and learning preferences.
The program covers a wide range of topics, including data manipulation, visualization, statistical analysis, machine learning, and data mining, ensuring students gain a solid foundation in data science with R.
The institute emphasizes a hands-on learning approach, providing students with ample opportunities to work on real-world projects and case studies. By working on practical assignments, students can build their skills and confidence in using R for data science tasks.
The Data Science Masters Institute has strong connections with industry partners, which often lead to internship opportunities and placement assistance for students.
 The institute offers dedicated placement support to its students. They provide career counseling, resume building assistance, and interview preparation to help students secure rewarding job opportunities in the data science domain.
Data Science with R Training & Certification
Data Science Masters Institute is a renowned educational institution that provides a comprehensive Data Science with R certification program. This certification equips students with the necessary skills and knowledge to effectively analyze and interpret data using the R programming language
With a hands-on approach, practical assignments, and real-world case studies, the Data Science with R certification from Data Science Masters Institute prepares individuals for successful careers in the field of Data Science.
Skills Developed Post Data science with R Training in Hyderabad
Advantages of this Data Science with R Training in Hyderabad
Data science with R is cost-effective as it is an open-source language, making it accessible for organizations and individuals with limited budgets.
R has a vast collection of packages that provide advanced functionalities for data manipulation, analysis, visualization, and modeling tasks.
R offers powerful statistical analysis capabilities, making it a popular choice among statisticians and researchers.
R has excellent data visualization capabilities, allowing users to create visually appealing and insightful graphs and charts.
R promotes reproducible research by allowing users to script their analyses, making it easier to replicate and verify results.
Data science with R can easily integrate with other tools and languages, providing flexibility to work with different data sources and environments.
Career Opportunities in Data science with R
Market Trend in Data Science with R
There is a growing demand for professionals skilled in Data Science with R as organizations recognize the value of data-driven insights.
R is one of the most widely used programming languages in the field of Data Science, making it a popular choice among data professionals.
R is an open-source language, which means it has a strong and active community of developers constantly contributing new packages and libraries, expanding its capabilities.
R has evolved to integrate with big data technologies, allowing data scientists to analyze large and complex datasets efficiently.
R offers powerful visualization libraries like ggplot2, making it easier to create compelling and informative data visualizations.
R provides a wide range of powerful machine learning algorithms and libraries, enabling data scientists to build predictive models and make accurate forecasts.
R is widely used in various industries such as healthcare, finance, marketing, and retail, making it a valuable skill for professionals in these fields.
The market trends indicate an abundance of career opportunities for professionals with Data Science skills with R, including job roles such as data analysts, data scientists, and machine learning engineers.
Data Science with R Training in Hyderabad Prerequisites